Available Jobs in South Africa:
latest jobs
JOBS: 6 million job opportunities!

President Zuma had committed the government to the creation of 6-million job opportunities over the next five years.



Register for JOBS by clicking here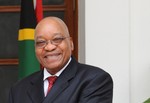 The government is committed to creating 6 million job opporunities in the next five years. Such a task is only doable with the assistance of various stakeholders through out South Africa. These include businesses, large, medium and SME, private sector initiatives, communites, religious organistations, educational institutions and of course government. A call has been for us to unite together to give our YOUTH a future. South Africa is a great country and all should share in the opportunies that are available.

How you can get involved in making a difference:
- Believe in South Africa/ Invest in South Africa/ Create JOBS in South Africa
- Uplift communicaties and individuals around you that are in need of resources to help them fulfill their potential;
- Upskill individual, communities and households to FIND A DREAM FUTURE in South Africa the land we call home and the land we love.
- Make a difference by showing leadership. Where in the past there has been dispair and hopeless, create opporunity and growth!

HEED THE CALL TO ALL SOUTH AFRICANS TO HELP THE YOUTH FIND JOBS AND OPPORTUNITIES!


Youth Portal is an run with the aid and support of our partner Splashfind.co.za.

Jobs for our Youth!